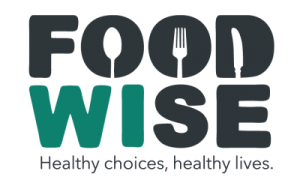 FoodWIse in Vernon County
CLICK HERE FOR STATEWIDE FOOD RESOURCES DURING COVID-19
FoodWIse is a UW-Madison, Division of Extension program that employs a combination of evidence-based educational strategies, accompanied by environmental supports, designed to facilitate voluntary adoption of healthy food choices and active lifestyles.  Our nutrition education focuses on the Dietary Guidelines for Americans and Choose My Plate.gov.  In Vernon County, FoodWIse is federally funded by the Supplemental Nutrition Assistance Program-Education (SNAP-Ed).

The Schools and other Community Partners We Work With
Schools:

Prairie View Elementary
Hillsboro Elementary
Kickapoo Elementary
La Farge Elementary

Other Partners:

Vernon County WIC
Allegiant Property Management (Westby and De Soto)
Vernon County Head Start
McIntosh Memorial Public Library
Community Hunger Solutions
Workforce Connections
Local Food Resources:
Sheena Cook-Fuglsang
FoodWIse Coordinator
Serving Crawford, Richland, and Vernon Counties

Home Office: Extension Vernon County
318 Fairlane Drive, Suite 392
Viroqua, WI 54665
Phone: (608) 637-5275
Email: sheena.cookfuglsang@wisc.edu
Fax: (608) 637-5504

Kristine Lockwood
FoodWIse Educator
Serving Richland and Vernon Counties

Home Office: Extension Richland County
1000 Hwy 14 West
Richland Center, WI 53581-1398
Phone: 608-647-6148
Email: kristine.lockwood@wisc.edu
Fax: 608-647-9116

Kathy Lange
FoodWIse Educator
Serving Crawford and Vernon Counties

Home Office: Extension Crawford County
225 N. Beaumont Rd., Suite 240
Prairie du Chien, WI 53821
Phone: (608) 326-0223
Email: kathy.lange@wisc.edu
Fax: (608) 326-0226
We promote the adoption of healthy lifestyles in your community.  We….